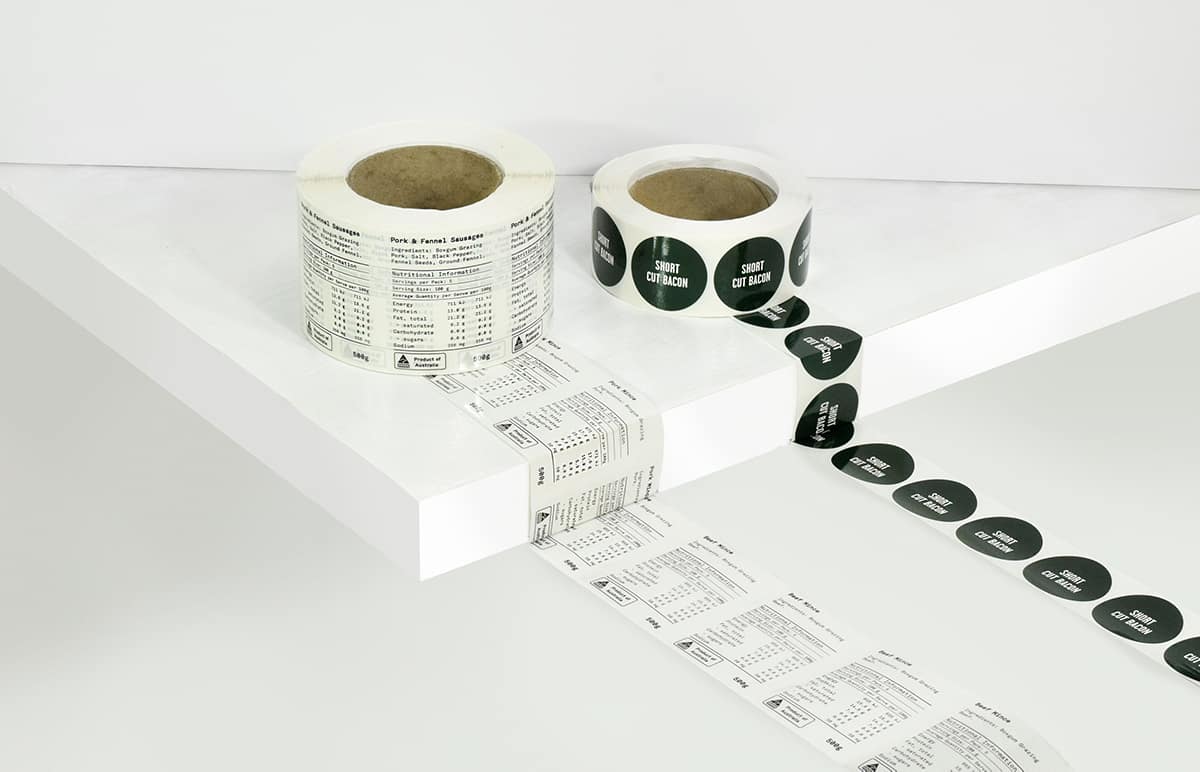 RETAIL PACKAGING
Labels
Ensure your product & label integrity with the right adhesive for the right application, be it freezer, fridge or fresh produce.
Wide range of laminates & finishes available
Metallics & special stock available.
Fast turn-around times and flexible batch quantities.
Draw the attention to your brand and stand out with custom labels.
Our team of in-house graphic designers will sit with you to discuss your labeling project,
to enhance your product's presence on the shelf with the latest trends in packaging.
Considering a label print?
Talk to us about our fast turnaround times for labels!