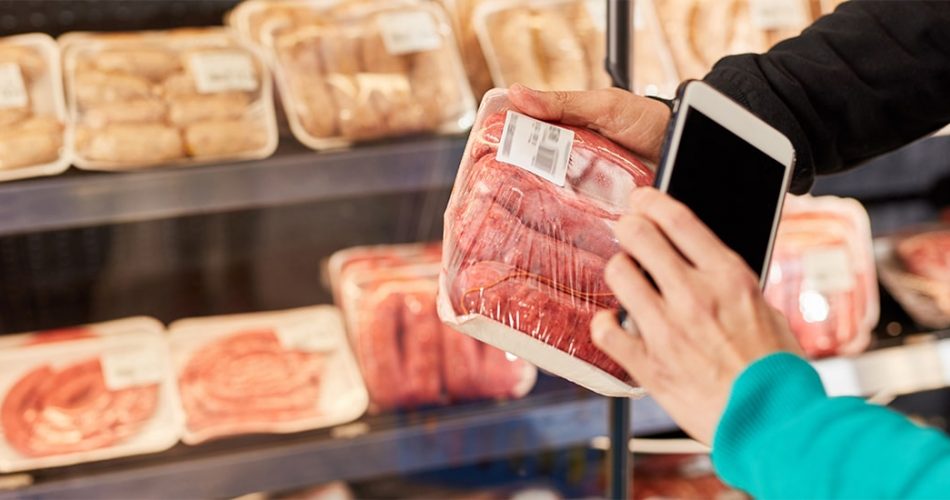 Traceability technology to lift consumer confidence in the meat industry
Australians have always taken their meat very, very seriously. However, recently, this passion for protein has extended into new areas, with new buzzwords like paddock to plate and organic farming coming into common use by consumers. This changing perspective means the concept of quality in the meat industry has received an updated definition.
Customers are now more interested in their meat than ever, but no longer just its taste.
Its origins, and the process which takes it to their plate now can affect their purchasing behaviour. This doesn't just apply to Australian consumers either, as Australian beef's reputation grows in prestige, international buyers also want to be assured of the holistic quality of the premium product they are buying.
In response to this demand, a new product labeling using blockchain technology to demonstrate the traceability of Australian beef is currently being trialed, and was displayed at Beef Australia 2021.
this new technology provides unprecedented supply chain transparency for the red meat industry
It is the result of a collaboration between southern NSW meat processor and exporter, Argyle Foods Group, Meat & Livestock Australia and business consultancy firm KPMG, and targets significant export markets across South East Asia, with a focus on China.
What does KPMG Origins Traceability Program do?
Ultimately, every key pressure point which influences the protein's value is measured and recorded, including:
breeding property
conditions under which cattle are raised
meat processing practices
certifications
Internet of Things (IoT)
temperature tracking
Full-life traceability journey of meat products
That information, which can be used to validate product claims and underpin the premium quality status for beef from Australia, can be easily accessed by scanning a QR code on the product's label.
How will this help the industry?
Premium Australian beef has a solid reputation for quality, and of course a price tag to match. This program helps consumers understand the justification behind this pricing.
It builds a brand's credibility by allowing full transparency throughout the whole process. For premium meat producers, it instantly adds so much value to their products, providing data that exhibits the amount of effort everyone from farmer to butcher has put into the meat. 'Organic' or 'hormone-free' would no longer be just a label, brand claim, or piece of marketing but provable fact.
For the international market, the purpose is similar, buyers paying for premium Australian beef need to be assured that that is what they getting, and have been increasingly calling for a way to validate the claims made about the meat they buy.
This technology gives Australian exporters the confidence to stand behind the quality of the product they sell, and gives them greater bargaining power.
MLA research, development and adoption general manager Michael Crowley clearly explains the reasoning that brought on the technology's development.
"We are seeing an increasing global demand for high quality protein and a growing middle-class affluence in key export regions in Asia," he said.
"With this comes a heightened interest in food provenance and it's therefore more important than ever that Australia is on the front-foot to allow our beef industry to share its story and utilise new and emerging technologies to do so.
This technology also allows us to address some of the obstacles that will support sustainable access into key international markets like China dealing with issues such as clearance documentation or shelf-life requirements."
Essentially, this new technology provides unprecedented supply chain transparency for the red meat industry. This is something the meat industry has been crying out for in recent years, and will be a positive initiative for stakeholders at every step of the supply chain.
Buyers can be assured that the meat they purchase is what it is purported to be and sellers are able to validate and flaunt the value they instill into their product. While currently still only at the trial stage this digital traceability scheme will hopefully be the way of the future for the meat industry.