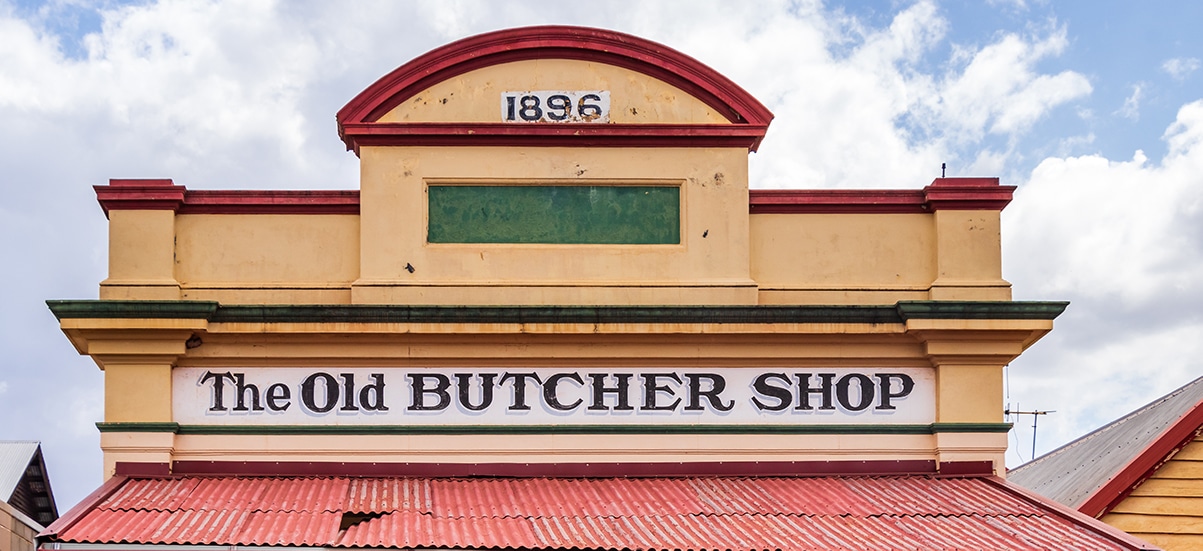 10 Recommendations for every retail butcher shop
If you are like the majority of retail butchers in Australia and saw the influx of sales during the panic period, you have probably been encouraged already to invest in new processing and packaging equipment to take advantage of current government tax incentives.
So, with an added set of offerings, new production capacity and the proved persistence to get through a struggle – here are 10 new ideas for retail butchers to hit the 2020-21 fiscal year running!
Give your packaging a refresh
Is it time to rethink your packaging? We often get so used to the way things are that we are blinded by new opportunities.
It could be as easy as adding a colour sticker to your packaging or printing your logo on a shrink bag with our simple stamp print.
Or, if you only supply your meat fresh, consider packing in a vacuum or shrink bag for added security and shelf life.
Remember, you eat with your eyes so you want to make first impressions count.
Offer home delivery
Chances are you are already or have recently implemented home delivery to your workflow. Now is the time to refine and streamline it to make it a win-win for both customers and your business. If you don't have the infrastructure to offer this in-house, try using a third-party like UberEats or Deliveroo.
Add a ready meal range
More and more customers are wanting to see fresh ready-cooked meals or 'heat and eat' options for daily meals. It could be a lot of work to set up a kitchen facility on your premises initially – but by expanding your offering may create the niche needed to keep customers coming back.
Implement a loyalty program
If you are already using an online store this could be very achievable with different apps and programs.
Reach out to someone who knows their tech and you will find this could easily be added to your workflow. Reward your customers and they will come back for more!
Start a weekly newsletter
Maybe you already have a regular blog or email newsletter? Well now is the time to ramp it up! The key here is keep it personal, tell a story, and update your customers like it is your family dinner talk.
Sign the email with your name and encourage readers to reply to your email and start a conversation.
Add a general pantry range
Selling more to your existing customers is one of the easiest ways to grow and generate revenue for your business. With a bit of digging you will be surprised to find a myriad of gourmet food producers in your area which you could become a stockist for.
Leverage your existing connections and test new products in your shop, it's when you break the mould that you will really reignite the interest of your existing customers.
Spread the knowledge
Let's face it, butchers are a pretty skilled bunch, consider sharing your knife skills with your customers in short videos you can post online, you may be surprised how much this will spark their interest and in return keep coming back to check out what they can learn. It's about giving, giving and then the return will come.
Don't limit it to knife skills, share 'how-to-cook' and 'what to do with uncommon cuts' videos.
Start a team idea bucket
Sometimes the best ideas come from the most unexpected sources, by leveraging the team around you – the next big idea could be born. We are all very busy, so the key is to have somewhere to record the ideas then make it a monthly activity to look over the idea bucket or board and see if there is anything worth implementing.
Leverage text messaging
SMS messaging is a marketing tool that is very underutilised, but it could be a very easy and economic option for you to implement in your retail shop. It could be as simple as sending them from your personal phone or using a marketing sending tool like SMS Central.
Tip: if you are using your personal phone consider using a tool like Google Messages so you can message right from the computer!
Give back
Giving back to the local community in small ways is a great way to establish good connections and build trust as a local food provider. Supporting local events, emergency services, sports teams and other initiatives is the perfect way to display you care amongst the locals and will surely be of positive benefit.
So whether you have already conquered all these points, haven't even started, or somewhere in between – making habit of constantly analysing the things you do today and questioning the norm will set you streets ahead of the pack, ultimately building the best shopping experience for your customers and community.