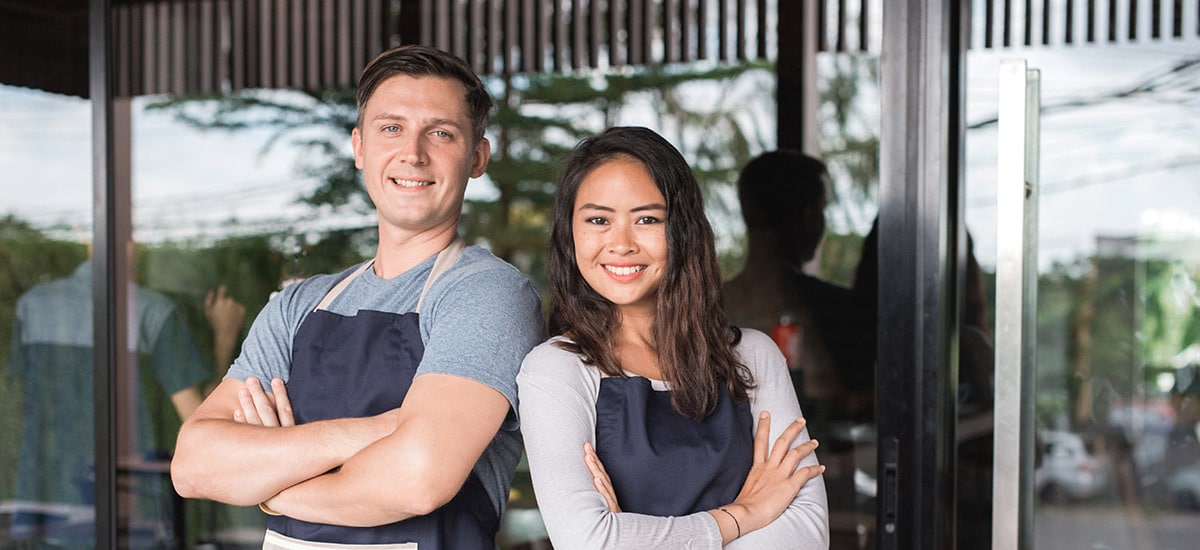 Hire is Essential for Food & Beverage Business Startups -
Here's 3 Reasons Why
The food and beverage industry is often thought of as very traditional and stagnant.
However, the industry has recently been caught up in a whirlwind of changing tastes, priorities and price expectations, and is now perfectly placed for a boom in innovation.
Entering the Food & Beverage Industry is as easy as it ever was with Governments investing in homegrown and Australian Made businesses through grants and subsidies.
Whether it's a special dietary preference, trendy ingredient, appreciation for artisanal creation, environmentally friendly sourcing preferences, or even a traditional family recipe, new ideas and trends are everywhere.
And new start-ups are the ones best placed to take advantage of this, as their agility allows them to develop these concepts far more rapidly than an established business could.

However, even though there is a lot of opportunity in the food industry at moment, there are a lot of major pressure points that start-ups will need to overcome.
Imagine that you've already started your new venture. You've thought up a great, innovative new idea, you've done research, testing, and are beginning to see some traction for your product. It may feel like you're nearly there.
However, now comes the part that many new companies struggle with – scaling up.
You can start off testing your product in your kitchen, but once you're ready to turn this into a serious operation, you're going to need a little more than your home can provide.
It's this stage that a huge amount of capital, equipment and sheer effort can be required to keep the business growing, sometimes this can be a barrier to your new business growth.
So, how do you make this process at bit easier so you can seize this growth opportunity?

No Capital? No Problem!
One of the biggest initial constraints a start-up will face is tight cash flow, as they are still in the process of winning customers and market awareness. A simple way to reduce this is to hire instead of buy any large-scale equipment you will need.
By hiring out the equipment you need for food production, you don't have to shell out a lump sum of money, to buy it outright. A weekly hire rate puts far less strain on your finances, and more freedom to swap or send back your equipment if you decide it is not for you.
If you want to test the waters and trial a new product or a particular process and you're not sure how well the machine or business idea will work, hire is again perfect for you.
If you eventually decide to buy your equipment once your business is more established, and you have greater confidence and capability to do so. You've already trialed an tested its ability to be incorporated in your workflow, so you know it's a solid business decision.
Getting what you need.
A fundamental key to a successful food business is quality equipment. Poorly maintained and outdated equipment will provide you with less-than results, and often will cost you more in the long-run when considering service costs, spare parts (for older machines are extremely difficult to come by), inefficiency, outdated workflows and the list goes on.
If purchasing older equipment, the likelihood of access to spare parts, servicing and maintenance lessens every year after manufacture. This being the case, machine downtime can have a far greater affect on your business workflow than originally thought out.
It's unpredictable when an old machine will eventually give way, or when a part breaks/needs replacement. So when these do happen, the downtime may be extended for prolonged periods of time, which will have an adverse effect on your production and success.
Getting premium equipment that fits perfectly into your business processes can make all the difference in ensuring you success.
You need to consider getting machinery that can efficiency handle far larger quantities of product, while providing the same overall quality as you got when producing it manually.
To put it into perspective, the cost of hiring a small bench vacuum packer starts at $100 per week* – now you can do the maths. That's on a new machine.
Viking Hire only incorporates the latest in efficiency and automation, so no need to worry about servicing an outdated piece of equipment.

Take advantage of automation to reduce labour costs
As a start-up, its also important that you prioritise increasing yield, making sure your portioning is as accurate as possible, and automating any labour-intensive tasks in your productions to save on labour costs and time, so you and your team can focus of getting the details right.
Imagine you're selling a new and delicious spin of the classic schnitzel. You have to butterfly hundreds of breasts every day, before painstakingly crumbing them. Imagine the countless hours you could save with an automatic slicer and crumbing machine, while guaranteeing far more consistent results than you could manage manually. Freeing you up to work on perfecting a recipe or focussing on sales and marketing.
The sort of equipment that can achieve all this and improve your business into the next tier of profitability can be expensive, and difficult to justify.
Again, this is where hire can give your business a massive boost. You can have top-tier equipment from the outset at a manageable weekly rate.
Hire can dramatically increase your start-up's chance of success and growth. It gives you the opportunity to create your ideal production set-up from the start without the astronomical cost usually involved with creating such a set-up.
Put your best foot forward and give yourself the best chance of success by incorporating high quality equipment, that also won't hurt your cashflow with Viking Hire.
Talk to us about your food startup and we'll collaboratively find the best solution for your business.