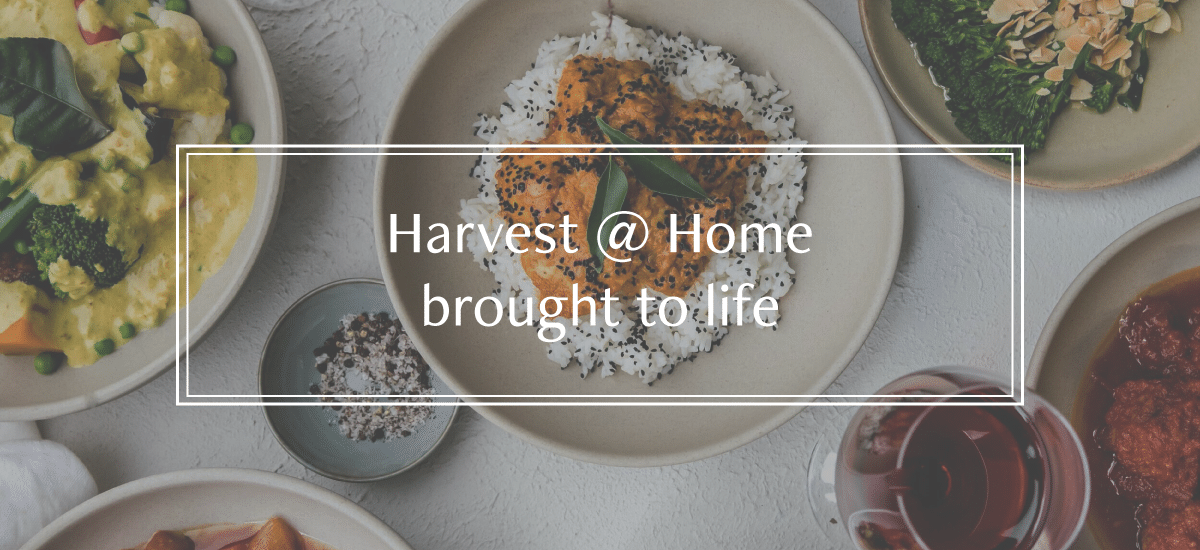 Harvest @ Home brought to life
Harvest By Darren Taylor was a flourishing gourmet catering company when the COVID-19 pandemic hit NSW like a shockwave. Typically booked out months in advance and multi award-winning.
Darren, the company's owner, was abruptly faced with the unpleasant reality of a 100% cancellation rate of catering jobs in the wake of the developing crisis. 
The catering company primarily operated in a B2B format before the pandemic, supplying catering services at major occasions, corporate events, weddings, and drop-off catering. Therefore, most of their business avenues dried up overnight.
However, Darren recognised in the crisis an opportunity to expand and diversify their business. With the intention to expand into the ready meal market already in mind prior to COVID-19, Harvest By Darren Taylor – Sydney's Foremost Caterer – shot into action.
When initially looking to expand into the ready meal market, Darren had to find a completely new packaging solution, which would keep the meals they created safe, fresh and reheat-able.
He was looking for a tray sealer and trays which met his essential requirements:
• Pricing – The tray sealer had to be cost-effective enough to that the expenditure created by entering a whole new market was reasonable
• Ease of use – It needed to be user-friendly enough that staff could operate it without difficulty, teach its use to others, and be confident that it would not malfunction
• Low maintenance – It needed to be a seamless addition into their existing operation which wouldn't upset their current processes
• Dual oven & microwave safe – To allow for a wide variety of meals to be sold, which customers can either oven or microwave heat
Darren approached Viking Food Solutions General Manager Stuart Mead, in search of a ready meal packaging solution which would fulfill all these requirements. It needed to fit seamlessly into daily operations and, importantly, he needed to be able to ensure that supply of the trays and film were readily available.
Stuart worked with Darren to supply the Viking VMAPS Tray Sealer as part of a Ready Meal Package, which included suited trays and lidding film.
Darren said of the VMAPS Ready Meal package, "The machine has really suited what we wanted. The trays, film, etc., we are very happy with the product"
An impressive point of difference in the ready meal industry, was the ability of these trays to be put in the oven or microwave to reheat, which Darren says customers really appreciated, once they understood the concept.
When the COVID-19 crisis first hit NSW and cancellations were impending, Darren very quickly put his ready meal plan into action. He had an online store portal added to his existing website, and approached retail outlets to stock their chef-made ready meals at retail stores. The new meals were instantly successful. [email protected] is now stocked at Maloneys, Alimentari, Ocello and very soon, Craig Cook Butcher shops.
Darren explained how his COVID-19 survival strategy developed into something bigger, saying; "I phoned Stuart immediately and secured more stock." noting, "Stuart has been very helpful with all my needs."
[email protected] ready meals have been well-received by new customers, with more repeat online and wholesale orders incoming daily.
Although the future is quite uncertain for Australian businesses, the COVID-19 crisis has brought an opportunity for those in the food industry to provide new meal solutions from premium brands into the homes of many. It's shifted the way customers interact with the food industry – and many of these changes will linger on once the emergency has passed.
By introducing their product through a new medium, to a new demographic, Harvest By Darren Taylor can continue to expand business operations to complement the new consumer market. It's opened up a whole new field of possibilities which will extend far beyond the immediate future of COVID-19.
Are you interested in providing a ready meal range with Viking machinery?
Speak with the team at Viking and we can provide you with some sampling with your product, trials and hire/finance options.