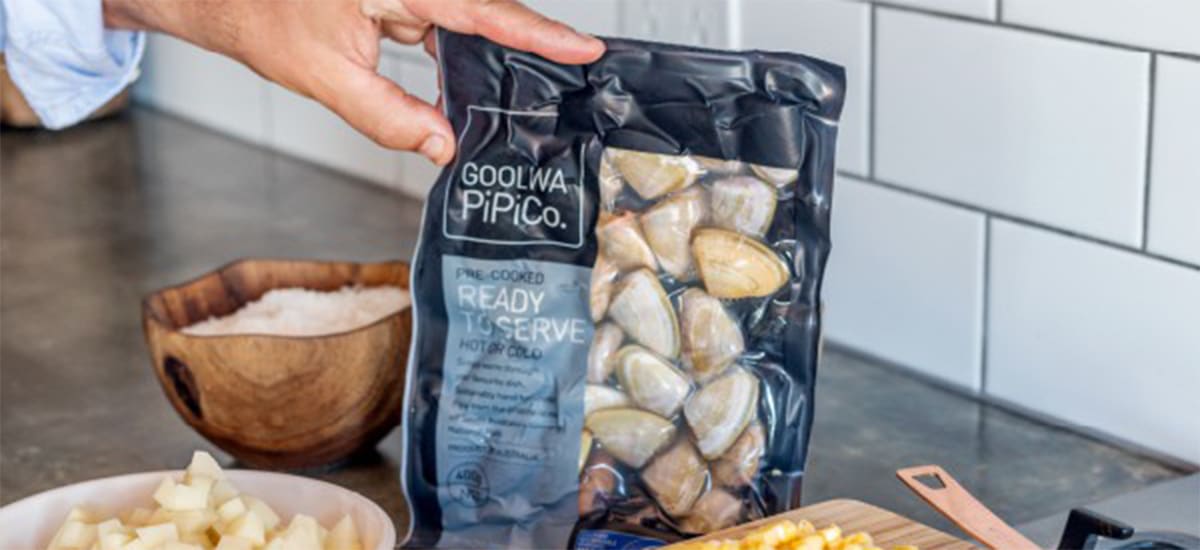 Goolwa Pipi Co reels in a new market opportunity
Goolwa Pipi Co have been supplying premium hand-harvested pipis, or cockles, to the industry since 2002. However, to respond to an increased local and international demand for their product, a solution to extend shelf life for the delicate shellfish had to be found.
Tom Robinson, director of Goolwa Pipis, approached Viking Food Solutions seeking advice from our experienced team to combat what he felt was a lack of knowledge in the category personally.
Pipis presented a unique challenge as the product demanded high barrier protection, while requiring optimum shelf life and brand possibilities. Viking's solution was the Viking 695 Vacuum Packer, fitted with Gas Flush for a safe option using Modified Atmosphere Packaging, while preserving the hand-harvested quality of the product. This was paired with custom branded pouches in a heavy-gauge PA/PE construction for excellent shelf appeal and transport stability.
Tom says Viking gave him the confidence he needed in a new market category. "I've been able to develop a new product line that allows us to sell to a whole new market, and I've been able to get good practical advice," he says. Tom also appreciated the expertise on hand at Viking Food Solutions and the fact that he was able to speak to our Service Manager who works with the machine day-to-day when he needed further information on using the machine.