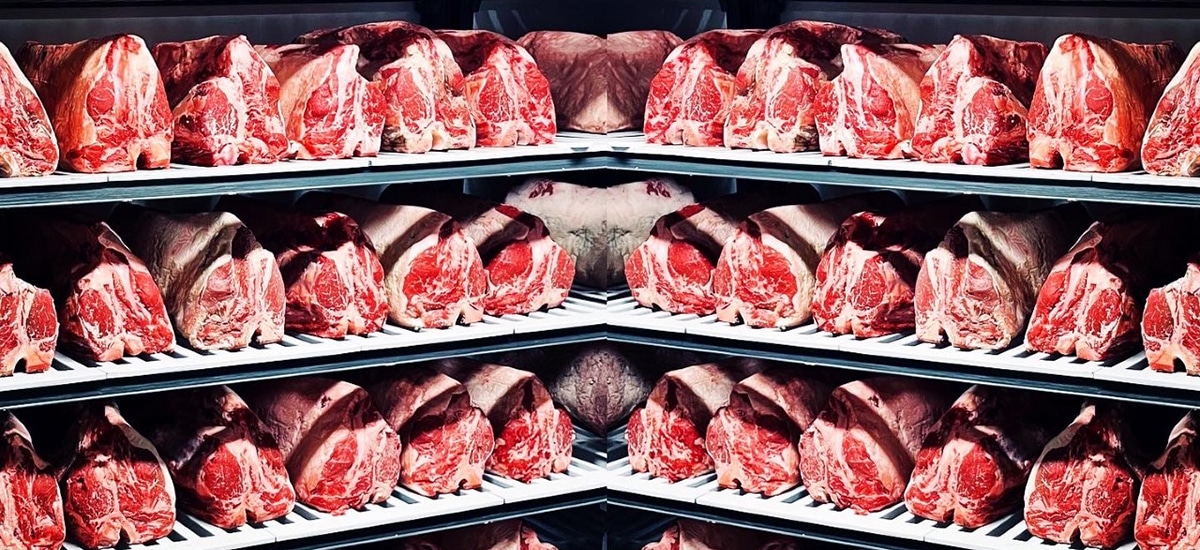 DRY AGER™ Dry Aging Room at Bull & Bell Steakhouse, NSW
The Bull and Bell Steakhouse is a sophisticatedly authentic steakhouse restaurant in Griffith, NSW. Located in the Riverina District, it operates under a stringent farm to table philosophy, which requires at least 65% ingredients used to be sourced from producers within a 300km radius of the site.
If the best ingredients cannot be sourced locally, then the best ingredients are sought. A hero staple producer and supplier of Bull & Bell Steakhouse Stanbroke Beef is considered the best feedlot program in Australia.
This championship of locally sourced, artisanal ingredients is what really sets this restaurant apart – specifically their range of superb proteins.
Many of these are enhanced by the dry aging process into signature items that add something special to a plate of food.
Executive Chef Anthony Fullerton is passionate about providing an experience you cannot get anywhere else by 'pushing the boundaries' with the dry aging range, and one key component that has allowed them to do this at scale has been the addition of their DRY AGER™ Production Facility.
The choice to use a DRY AGER™ Production Unit came down to two main advantages it provided: capacity and installation.

One glance at their menu says it all.
Their bespoke, aged proteins extend beyond the one or two aged beef cuts found in many restaurants. The menu has offerings of cured cod, handmade smallgoods, aged Pork, and a whole array of aged beef cuts.
Considering they champion ingredients, it's no surprise that this aging process is curated by the chefs themselves.
What was once used as a storage area below the hotel, has now become a fully equipped state-of-the-art dry aging production facility.

You would imagine introducing a dry aging program of this scale would be complex and lengthy operation, but with a DRY AGER™ Production Unit, it can be as simple as plugging in a new fridge.
Chef Anthony Fullerton explains, 'as the unit is plug and play, the install was simple. We built the room, then cut out & dropped the unit into place.'
A DRY AGER™ DX8000 Production Unit was installed to the existing space, instantly providing it with the perfect atmospheric and humidity conditions to dry age meat at scale.
Executive Chef Anthony Fullerton said the choice to use a DRY AGER™ Production Unit came down to two main advantages it provided: capacity and installation.
The first was the size of the unit, which allowed for a dry aging room capacity of up to 25 cubic metres in size, giving plenty of space to experiment and grow the range of products they could produce on-site.
The other was the functional expediency of the DX8000, 'the profile of the unit, being a dropdown, only taking up minimal headspace in the room.'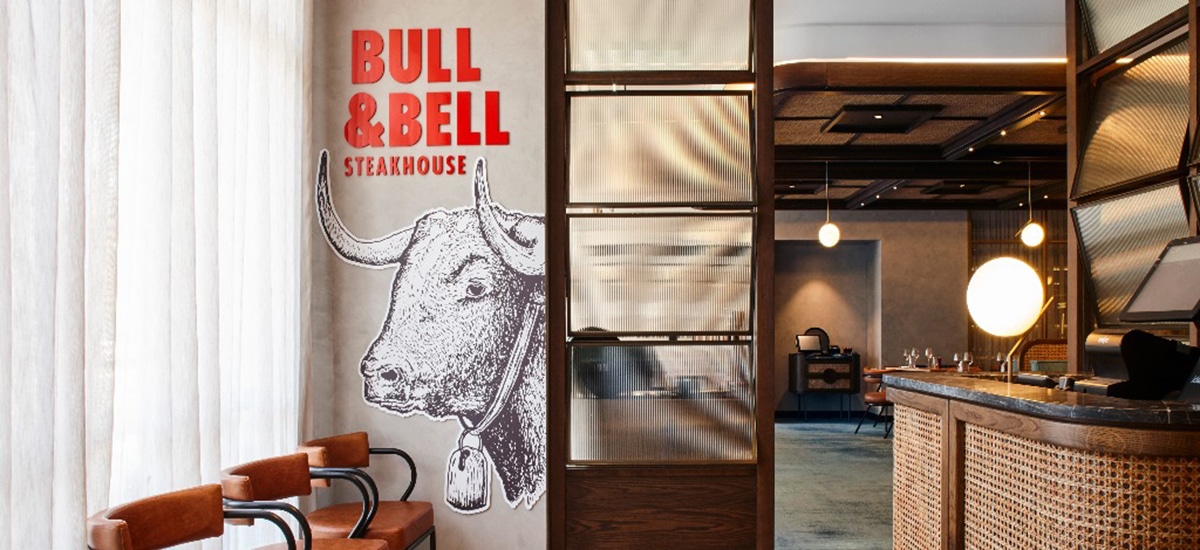 The DRY AGER™ Production Units are built for convenience and can even be retrofitted to existing cool rooms.
All that is then required is a simple install and a flick of the switch, to create the perfect microclimate, complete with ideal airflow and continuous sterilisation, giving anyone the ability to dry age any cut with perfect safety and complete ease.
With dry aging, this is vital, as a poorly controlled temperature or humidity can result in the meat spoiling, or the dry aging process not occurring correctly. With the DRY AGER™ Production Unit, perfected, German built precision gives complete confidence to innovate with taste.
Executive Chef Anthony Fullerton is doing just that, using his new extensive dry aging capability to push the boundaries and experiment with creating ever more succulent and exquisite offerings.
He currently has cuts of beef that are hitting 175 days in the DRY AGER™ Production Facility.
This is part of a secondary process innovation they use to extend the time the beef can effectively be dry aged.
This includes coating the cuts with wagyu fat at the 45-day mark, which allows them to advance the frontiers of dry aging, pushing out the aging time of beef products to over 200 days.
The Bull and Bell Steakhouse now has a large dry aged program, that for beef alone includes Beef Short loins, Striploins, OP Ribs, Tomahawks & Rumps, as well as more rare gourmet delights like Australian White Lamb Salumi and Wagyu Bresaola.
The introduction of the dry aging process has allowed the Bull and Bell Steakhouse to elevate their offering and add signature dishes exclusively their own to their menu. The DRY AGER ™ Production Unit makes this possible by controlling all the variables to ensure a consistently optimum outcome.
The DRY AGER™ DX8000 Production Unit is about taking care of all the difficult and technical details associated with dry aging, allowing those passionate about meat, to do what they do best and create art out of food. To take great produce and create something truly special and unique with it, every time.
Asked what his favourite part about dry aging is, Anthony Fullerton explains that it's 'being able to deliver our customers the best product we can' as well as 'the passion of getting the best flavours from the dry aged process.'
The capability the DRY AGER™ Production Unit gives to dry age with complete confidence in the result and increased capacity and convenience, 'gives us the ability', Anthony says 'to serve what we believe to be some of Australia's best beef on a daily basis.'
Like Anthony, we love the ability of a DRY AGER™ to elevate any cut of meat into something complex and refined. Being able to provide this to professionals who are passionate about their food, is why we are passionate about the DRY AGER™.